Track Police Cruiser Checks & Maintenance With Slate Pages
04/08/2022 — Slate Pages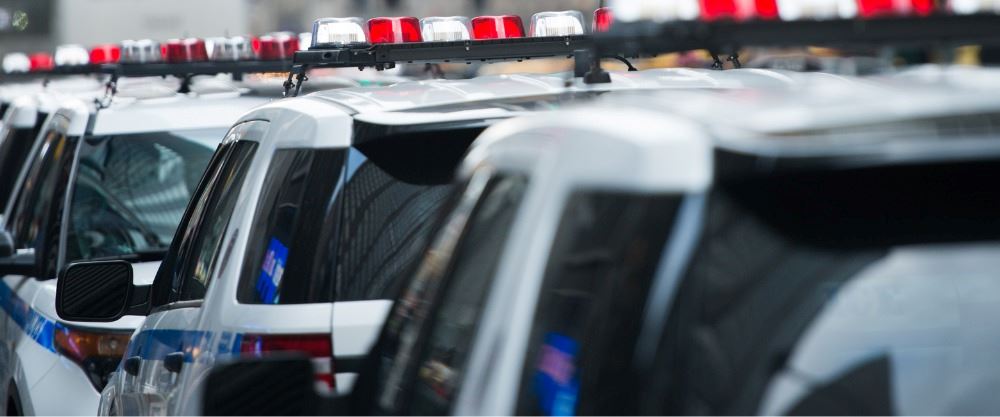 As a police officer your cruiser is your office and making sure you are ready to respond should be as easy as possible. Tracking equipment and maintenance on these vehicles is crucial to maximize reliability and minimize down time.
Slate Pages provides an easy way to track every aspect of your cruiser, keeping you prepared and on the road. Utilizing our mobile application, users are able to perform cruiser checks and keep supervisors up to date with maintenance needs and equipment deficiencies.
FOR OFFICERS: CRUISER CHECKS

Police vehicles today are more advance than ever before with enough equipment and technology that you could run a business out of. Checking everything from your mobile data terminal (MDT), printer, radio, and emergency equipment keeps you ready to respond and serve your community.
Our mobile application provides a faster way for officers to check their vehicle condition at the start of their shift to help maximize availability. A quick checklist for readiness can be completely customized and provide a way to notify their supervisors and help address issues immediately.
FOR FLEET MANAGERS: MAINTENANCE TRACKING
As a fleet manager, you want to keep as many vehicles on the road at all times. Too often it is found that problems are noticed but go unreported for long periods of time because there is no easy way to report issues or for fleet managers to follow up on those issues. Keep these from falling through the cracks by utilizing Slate Pages to track your cruiser problems and their progress.
Have you come in to find a vehicle that is out of service, but no one seems to know why? How do you take a vehicle out of service? Through the Slate Pages app, an officer can mark a vehicle as out of service and leave a note as to the issue they found. Fleet managers or maintenance personnel can identify issues through the Slate web portal to show all vehicles that are out of service or get real time fleet status. You can also scan the same Slate tag on the cruiser to check the vehicle's status.
Managers can track preventative maintenance schedules based on service dates or vehicle mileage. When officers perform a cruiser inspection, they can record the current mileage which can be viewed by maintenance personnel and make arrangements to service the vehicle.
Slate Pages is proud to support our Law Enforcement community, working to keep your vehicles on the road and your officers prepared! Get started today with our , or to get your questions answered today.