Managing Safety Harness & Lanyard Inspections With Slate Pages
03/04/2022 — Slate Pages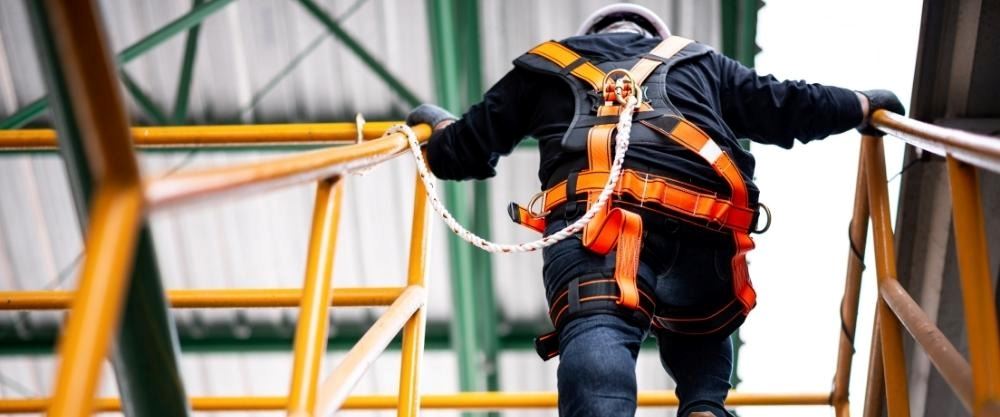 Fall protection systems, including safety harnesses & lanyards, are an essential part of worker safety. (3.5 per 100,000 full-time equivalent workers) — on average, more than 100 a week or about 15 deaths every day. About 20% (1,061) of worker fatalities in private industry in calendar year 2019 were in construction – accounting for one in five worker deaths for the year. Between 2011-2014, 1,380 workers were injured as a result of operating an aerial lift or scissor lift. 360 of these injuries were a result of slips, trips, and falls from one level to another.
Fall Protection has become one of OSHA's focuses, and the data above shows why. They have even created a national fall protection week, "The 8th annual National Safety Stand-Down to prevent falls in construction is scheduled.??(March 1, 2021). ."
Wearing a safety harness saves lives. Performing daily inspection of your safety harness will help protect you and your workers' from accidents. Slate Pages is an easy to use inspection app that makes inspecting your harnesses & lanyards digital, fast, & trackable.
How Slate Pages Works
A Slate QR Code sticker or metal tag is placed on the harness. The employee or worker downloads the free Slate Pages app, scans the QR Code on the Slate tag, and performs his or her daily or pre-work inspection of the safety harness and lanyard. Easy to use Green/Red toggles allow inspection documentation to be completed in less than one minute.
A copy of every inspection, including date and time, is stored on the QR code so they can be easily tracked. If the company has a safety director, all employee Slate QR Codes can be placed in one account for online viewing, exporting and printing. A subscription model is also available to allow for email notifications when an inspection fails.
Ready to Try Slate Pages?
to get an online demo or learn more about what Slates can do. Get a free demo package to
1910.140[c])(18)
Personal fall protection systems must be inspected before initial use during each workshift for mildew, wear, damage, and other deterioration, and defective components must be removed from service.