ASU EMS Department Uses Slates For AED Inspections & Maintenance
04/29/2022 — Slate Pages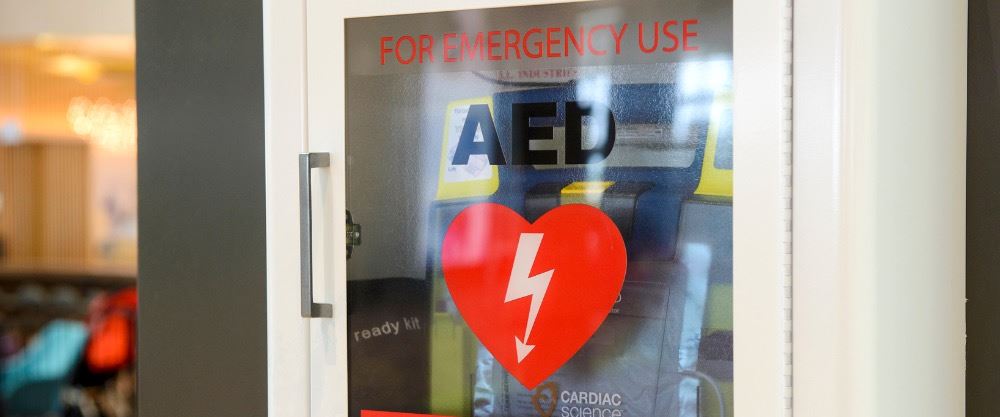 This article is not an endorsement of Slate Pages by ASU
You see these devices on walls in most public facilities, and generally know what they do. If you're fortunate you haven't had firsthand experience with them! They're called Automated External Defibrillators, or AEDs, and they save lives.
What is an Automated External Defibrillator (AED)
Defibrillators are devices that restore a normal heartbeat by sending an electric pulse or shock to the heart. They are used to prevent or correct an arrhythmia, a heartbeat that is uneven or that is too slow or too fast. Defibrillators can also restore the heart's beating if the heart suddenly stops.
The only thing worse than not having an AED when you need one is having one and it not working! Manufacturers recommend regular maintenance and monthly inspection of AEDs to ensure they're ready to shock, however evidence suggests that many AEDs go without.
About Slate Pages, LLC
"Slate Pages was created to help electronically track "stuff" throughout our divisions and companies. As our manufacturing and service business began to grow and accumulate assets, there was a need to inspect and maintain these assets.
All of our assets information was being recorded and stored on paper or in the memories of our amazing employees. You could never find the paper record you needed when you needed it, and the employee or maintenance worker who knew the information was out that day or on a break when you were looking for the answer." *
–Brian Bannon, Co-Founder of Slate Pages, LLC
Slate Pages, LLC was created and tasked with developing a smartphone application-based inspection platform with these 5 points in mind:
Cost effective.

QR code driven to enable quick scanning using any smartphone.

Customizable by the users.

Inspection information needs to be available on the phone, at the asset, or remotely from an internet connected computer.

Easy to use.
About ASU Emergency Medical Service Department
Before using Slate Pages for AED inspections, ASU was placing a paper inspection card with each of their over 400 AEDs! Every time an inspector completed an inspection, they would place their initials on the card. The only way to know if an AED had been inspected was to go to the unit itself and see when the last person signed their initials.
ASU Meets Slate Pages
ASU was introduced to Slate Pages at a CSHEMA (Campus Safety, Health, and Environmental Management Association) event. A pilot program was set up after discussing Slates as a solution to help manage the AEDs on ASU's Campus. With the completion of these three simple steps, ASU was up and running:
Identify locations of all AEDs and update master Excel spreadsheet

Confirm inspection requirements and build a sample Slate

Assign Slate URLs to AEDs and import data
About ASU's Newly Implemented AED Maintenance & Inspection Program
Database of nearly 400 AEDs uploaded to Slate pages Printed stickers with Slates QR codes and attached to components over time Staff trained on how to use the Slate Pages app in less than 15 minutes! Hours of inspection time saved & more information readily available than ever before such as battery & pads expiration date For more information about how Slate Pages can make your equipment inspections a breeze,