QR Code Label System For Storage Organization & Tracking
04/22/2021 — Slate Pages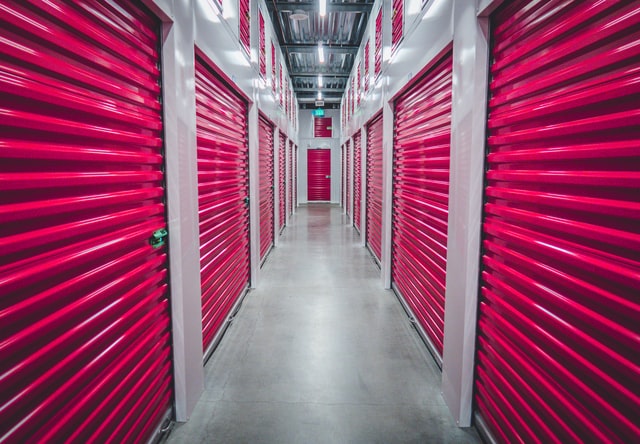 Storage is a part of our lives whether you're storing your junk or valuables in a closet, basement, storage locker, shed, garage, or anywhere you keep your things. It can feel impossible to keep track of everything in an orderly manner if you are not accessing and keeping inventory on a constant basis. Do you know what you have in your storage space? How often do you forget what exact items you put away for later? How messy is your space? To answer these questions quickly & easily, you need to implement a storage system to set up, coordinate, and organize information. Slate Pages is the best QR code label system for tracking and organizing your storage.
Slates offers you an easy fix to level-up your storage game. Here are few ways to utilize the Slate QR code storage system:
Fixed Info
You can "set it and forget it" and then easily find or refer to that saved information. For example, you can label a storage unit where you have an old piece of furniture or equipment you use once a year. You don't have any need for it at this moment but want to hold onto it for later. Slate Pages storage solution can help you with keeping this information available at your fingertips by viewing your storage inventory from your smartphone or desktop when you need it.
Active Info
Slates can be used as a storage solution to keep a running inventory as well. For example: Your storage space houses a collection of items, and you add/remove things from time to time. Slates can help you see what you already have, prevent you from acquiring doubles, or instantly refer to and admire your collectibles by storing photos directly on the app. You can set up a template that enables you to record, store, and organize your information the same way, every time you input a new item.
What Are Slates QR Code Labels?
Slates are a part of Slate Pages, a cloud-based software that you can access at any time using our app or your internet browser. We offer easy to print stickers and long-lasting attractive metal tags. After scanning your QR code you can use one of our pre built temples to store information or design your own custom Slate by adding images, creating checklists, making categories or groupings, maintenance logs and much more. Slates can be used for holding information mentioned above for later reference. For example, after renovating your home you often end up with leftover paint that needs to be stored. Recording brand and color info on the slate, which you can easily access at any time, can help if you need to purchase more of that exact paint and you're at the paint store.
Tracking Storage Inventory With Slate Pages
Slates give you the ability to track and manage your inventory in storage. For example, if you store a leaf blower in your shed you can track all the relevant information about this item such as: purchase date, manufacturer, model. You can also track the maintenance history including oil changes and part replacements.
Businesses still keep track of inventory using paper checklists or depend on Google spreadsheets to keep storage records up to date. Slate Pages has an extensive record keeping system that automatically records user, date and time when any changes are made to a Slate. This is useful when tracking large quantities or many employees moving things around and making updates. For example, wedding venues store and organize multiple of the same item. After every event they all need to be accounted for. With Slate's storage solution your employees can take inventory on the spot, informing you of the date, time and user that created the record. With a custom template, Slates can provide an in-depth view of which items in your inventory have been allocated to what event and more.
Who Is Slate Pages Made For?
Who would benefit by using Slate QR code for storage? Slate Pages QR code label storage solution can be useful for homeowners, people with storage units, storage units facilities and businesses with storage spaces. Whether you are getting a new storage unit and want to maintain a mess-free space, or you freshly organized your storage unit and want to keep it that way, Slate Pages is the perfect solution for you.
If your storage unit business wants to offer your customers a solution to manage their items, Slate Pages is an excellent & affordable value-add. If you're a homeowner that recently renovated and wants to store leftover supplies & materials for future touch ups and small repairs, Slate Pages helps you remember what's left & where it is.
If you are a business that wants to use your storage space effectively and maximize your storage capacity, Slate Pages can get your entire team involved in an easy & effective way. When you store items that are used once or twice a year and you want to make sure they're maintained properly and they're easy to locate when needed again, using Slates QR code tags can help.
Lastly, rental facilities and party or wedding venues have a constant flow of inventory in and out of storage. Items are lost, damaged, bought, sold, and disposed of daily, making it difficult to manage everything your business has. Using Slates QR code labels ensures that your business avoids making mistakes that can disrupt your day-to-day operations or ruin your customer's experience.
Get Started With Slate Pages
When using Slate QR code storage solution you're in control of your space. You no longer wonder what's in your closet, storage locker, garage, etc.. You have access to view all of your storage at one glance that makes you feel organized and in control.
Want to start using Slate Pages QR code system to label, track, and organize your storage? Let us show you how you can get started in less than 5 minutes. and get your storage inventory organized!